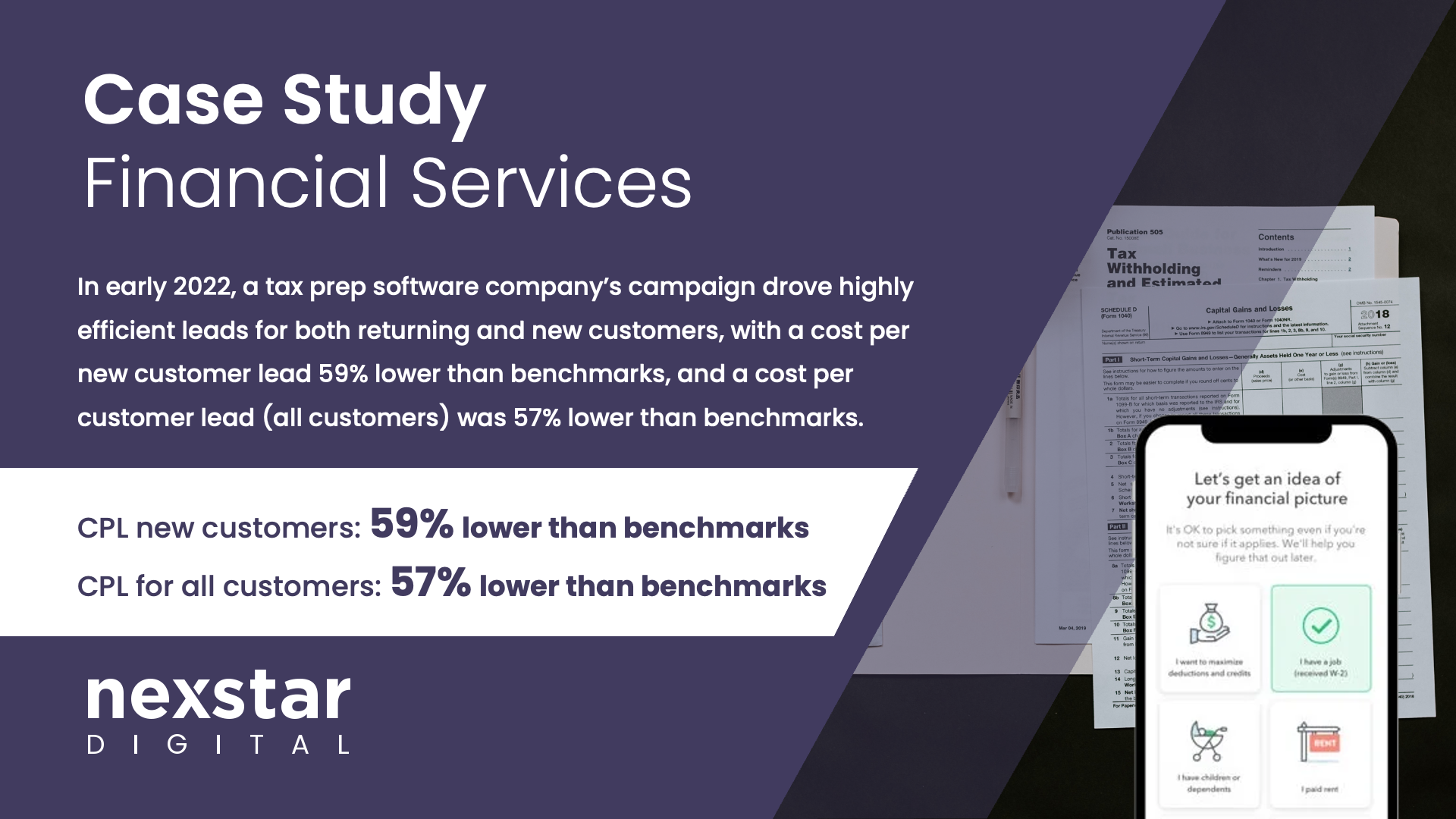 Challenge: In early 2022, a leading tax prep software brand looked for a digital media partner with national reach, brand safe content, and engaged audiences to tell the story of their best-in-class software products. The brand's campaign focused on two related KPI's: driving efficient leads of both returning and new customers. 
Solution: The software company set up a programmatic guaranteed deal with Nexstar Digital, delivering their message via pre-roll video, high impact takeovers, and display inventory across Nexstar Digital's premium owned and operated websites and apps. Nexstar Digital was able to meet the brand's strict brand-safety guidelines and delivered national reach to highly engaged audiences across the country.
Results: From January to April 2022, the tax prep software company's campaign on Nexstar Digital's websites and apps drove highly efficient leads for both returning and new customers. On Nexstar Digital, the brand's cost per customer lead was 57% lower than benchmarks, while the brand's cost per new customer lead was 59% lower than benchmarks.
We'd love to tell you more and help accelerate your digital marketing