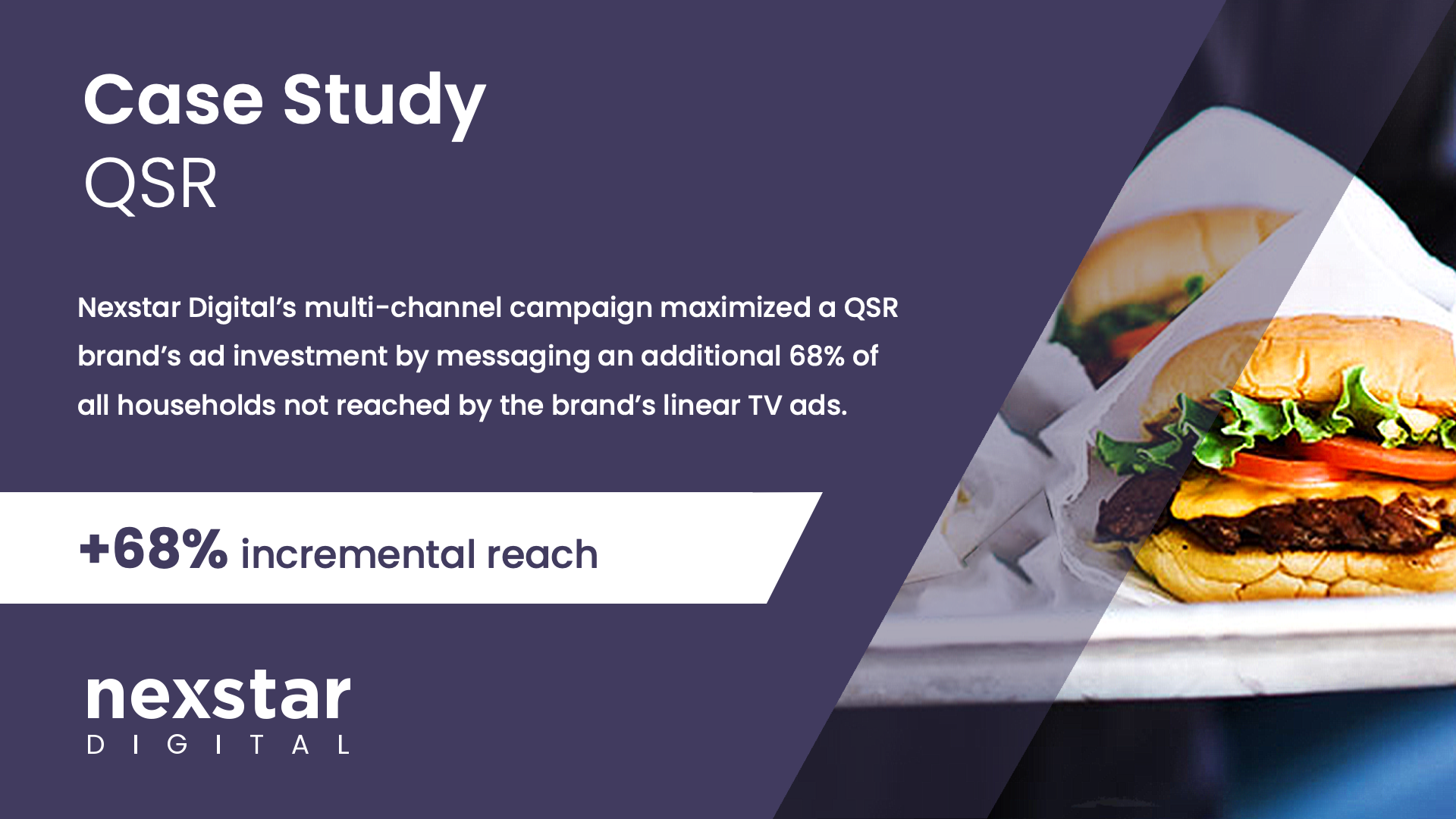 Challenge: A quick service restaurant chain looked to partner with a media company with reach, advanced targeting, and scale to efficiently raise awareness of their brand through a multi-channel, multi-screen video approach.
Solution: Nexstar Digital developed a video-first brand awareness campaign across linear TV, OTT, and desktop and mobile web video-on-demand pre-roll ads. Nexstar Digital's strategic multi-channel campaign targeted OTT and "second screen" ads only to people who were not exposed to the brand's linear TV ad, maximizing the QSR brand's advertising investment.
Results: Over a three-month period, Nexstar Digital's multi-channel and multi-screen campaign maximized the QSR brand's ad investment. The strategic, video-first campaign reached an additional 68% of all households with OTT and desktop/mobile web pre-roll ads, households who weren't exposed to the brand's linear TV ads. 
We'd love to tell you more and help accelerate your digital marketing