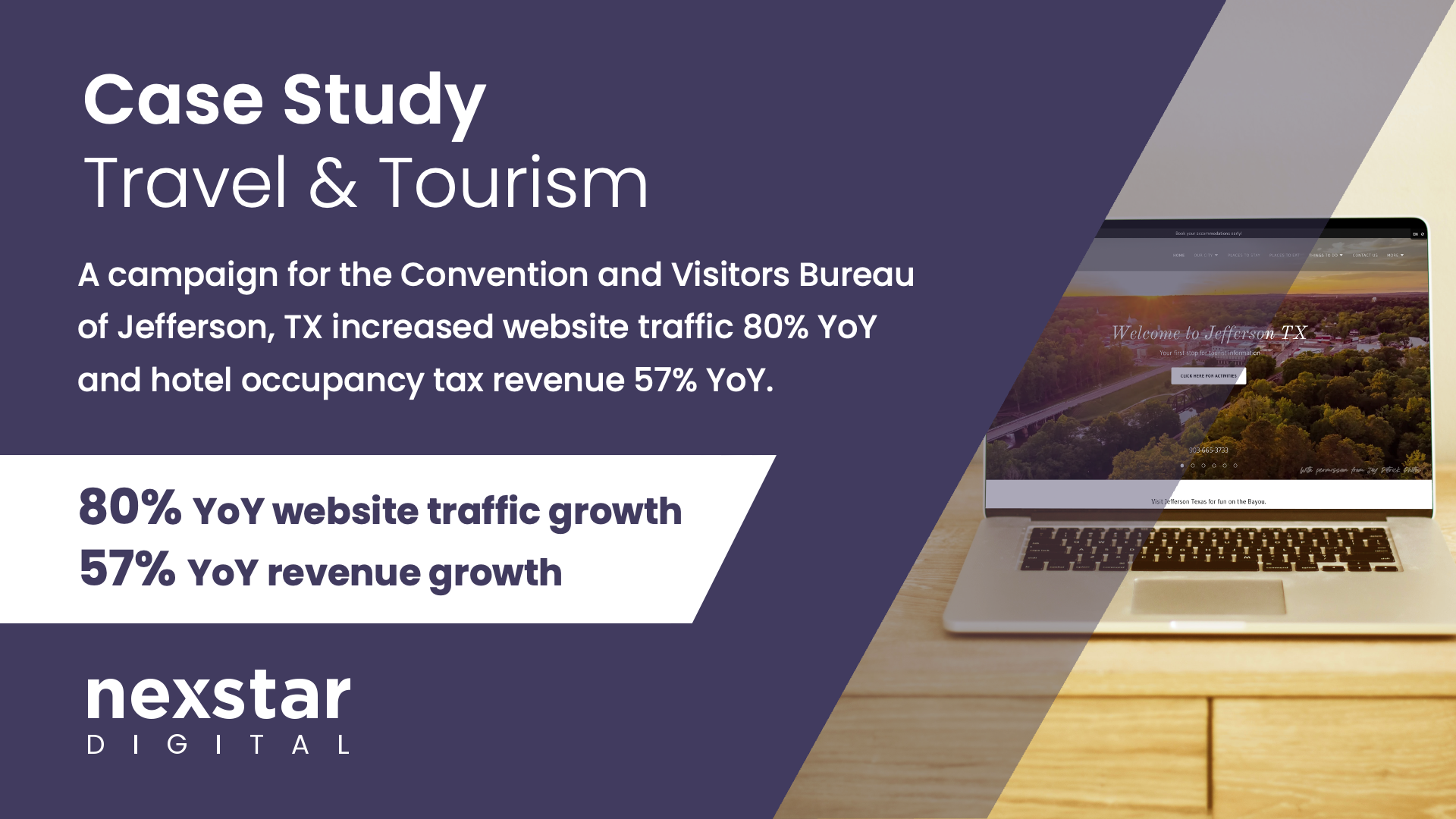 Challenge: The Convention and Visitors Bureau of Jefferson, Texas – a small but historically-relevant town east of Dallas – sought to drive website traffic and hotel occupancy tax revenue.
Solution: Nexstar Digital delivered a multi-faceted, locally targeted, cross-screen campaign for the CVB of Jefferson, Texas across OTT, search, digital display, and native ads on Nexstar Digital's premium owned and operated websites and apps.
Results: From the strategic, multi-pronged campaign, the CVB of Jefferson, Texas increased traffic to their website by over 80% year-over-year. And thanks to the Nexstar Digital campaign, the CVB's hotel occupancy tax revenue jumped 57% year-over-year.
We'd love to tell you more and help accelerate your digital marketing