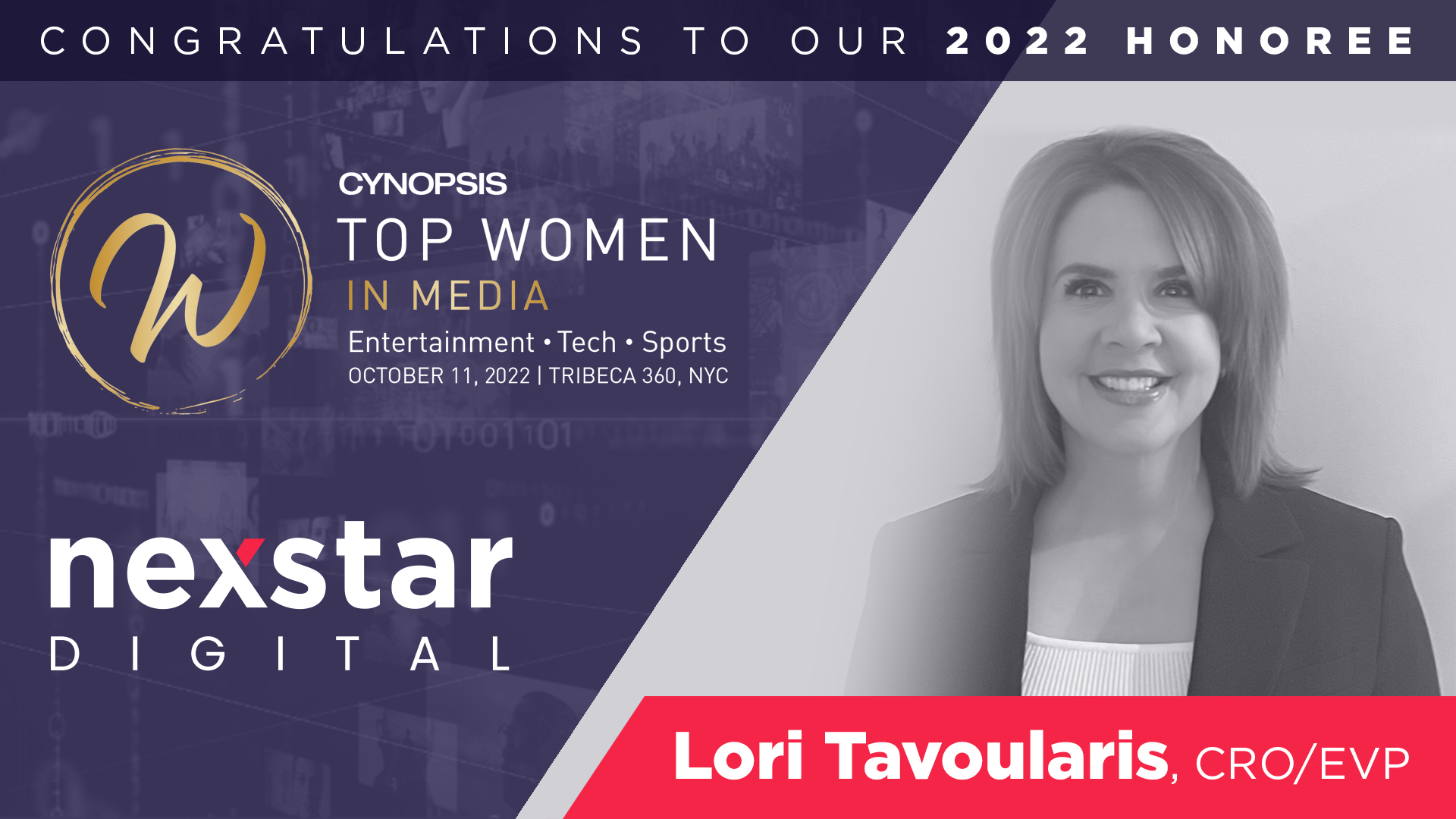 Congratulations to our own Lori Tavoularis, Chief Revenue Officer, on being selected as an Honoree in the Tech Leaders category of this year's Cynopsis Top Women in Media!
Lori and all this year's winners will be celebrated at the Cynopsis Top Women in Media awards ceremony on October 11th, 2022 at Tribeca 360 in New York City.  
See the full list of honorees at: https://www.cynopsis.com/events/2022-top-women-in-media/ 
Way to go, Lori!   
We'd love to tell you more and help accelerate your digital marketing