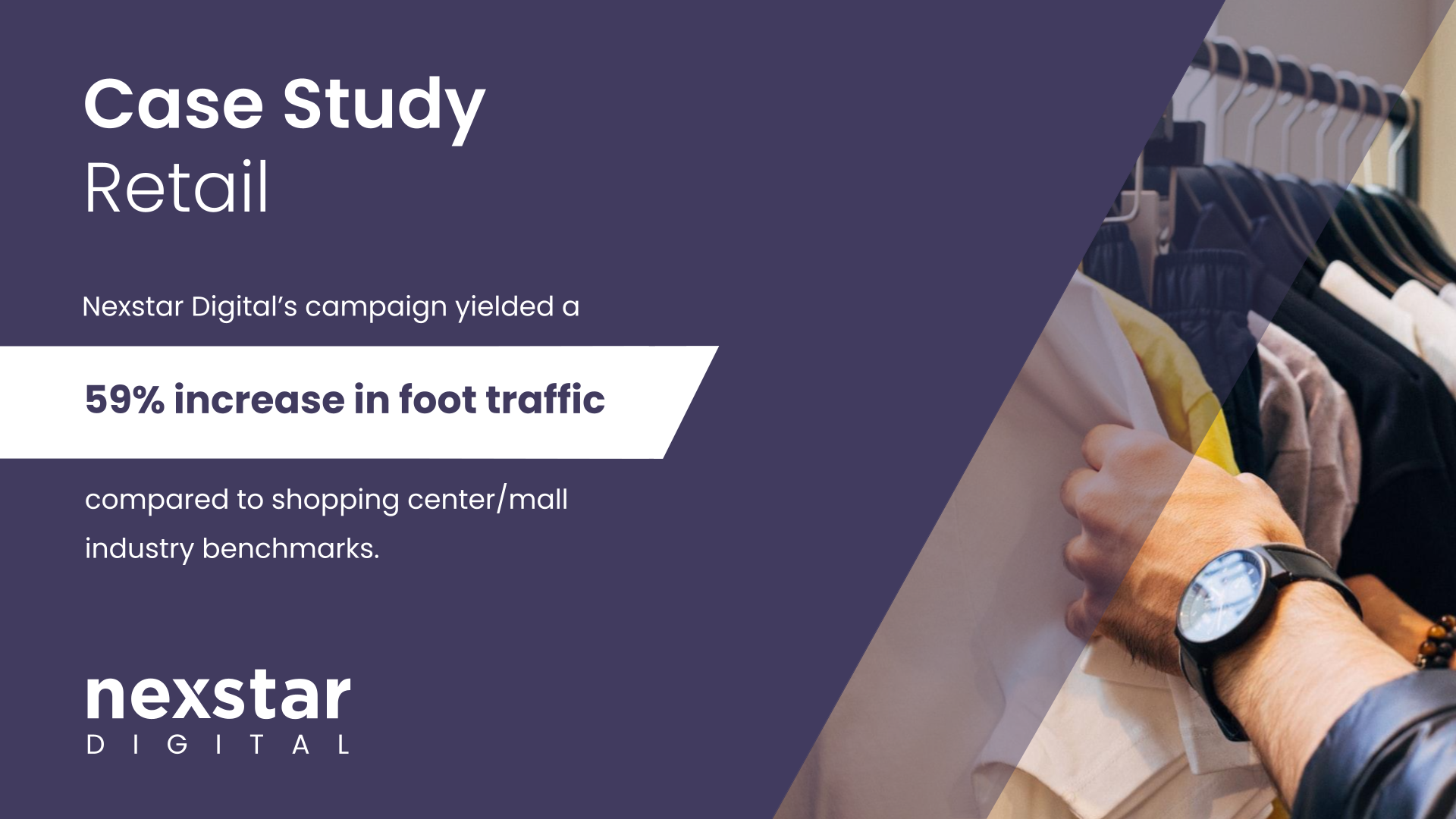 Challenge: A retail chain store sought to evolve its model to meet the demands of changing trends and customers during the Coronavirus pandemic. After closing all its stores across the country in early 2020, the retailer looked to Nexstar Digital to drive awareness of their safe, thoughtful reopening and to drive in-store traffic.  
Solution: Nexstar Digital created a localized, store-by-store campaign for the retailer's top 120 markets across television, video, and display ads to deliver locally focused messaging on a national scale. Messaging was timed to deliver with each local community's reopening, driving engagement from a personalized approach. 
Results: Nexstar Digital drove awareness from the compelling, locally focused video-first campaign, yielding an 82% video completion rate, 17% higher than IAB benchmarks. Nexstar Digital's campaign yielded a 59% increase in foot traffic compared to shopping center/mall industry benchmarks.
We'd love to tell you more and help accelerate your digital marketing