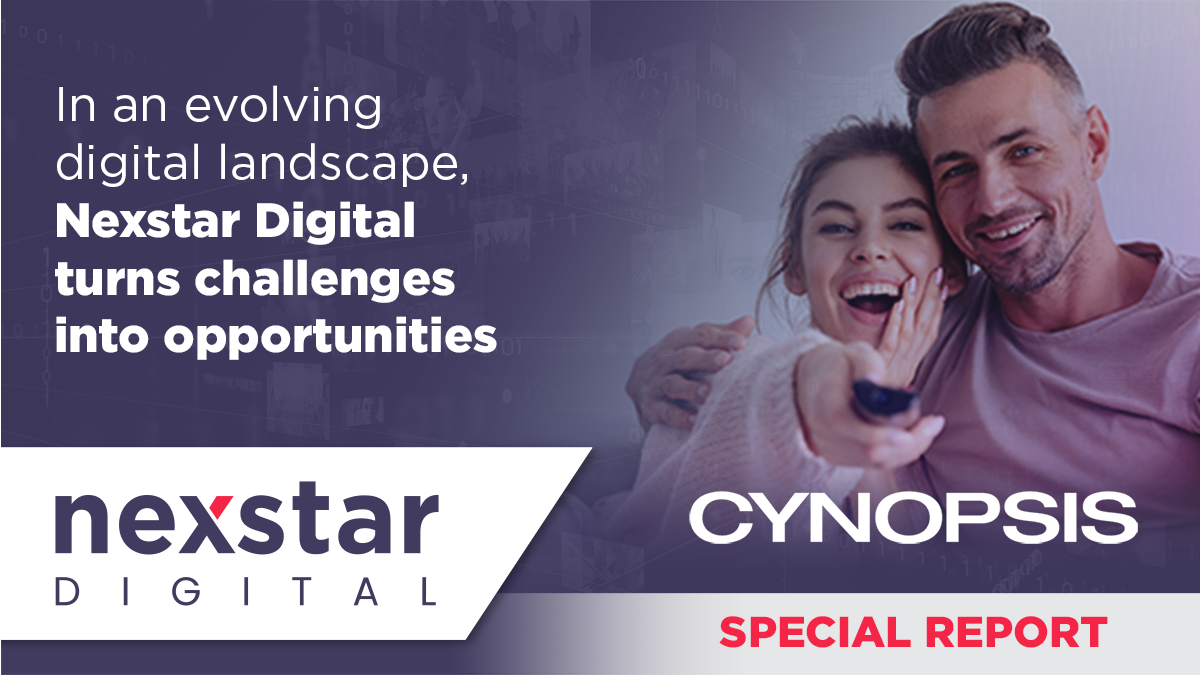 Cathy Applefeld Olson
Investments in digital advertising continue to grow with digital ad spend expected to reach $284 billion in 2023, a 14 percent year-over-year increase, according to recent eMarketer research. Video advertising spend is projected to reach $91 billion next year, a 20 percent YoY increase, and CTV ad spend is projected to reach $24 billion, up 27 percent.  
Meanwhile, media industry stakeholders have a long list of challenges to consider as they wrap up their Q4 2022 media investments and plan for 2023. The future of planning, executing, and measuring campaigns has never been more challenging.   
Top considerations for advertisers include:   
The fragmentation of OTT is adding complexity to the question: What are the most effective ways to reach audiences with a holistic video strategy?

 

 

The demise of the third-party cookie and what this means to effectively target users, with a renewed importance on leveraging 1st party data.  

 

Best practices to confidently measure the impact of their media campaigns, including incremental reach, awareness, and sales lift.

 

 
Meeting marketplace demand and solving the problems of advertisers has presented a unique opportunity for Nexstar Digital who is primed to deliver results for their advertising partners amidst this evolving digital advertising landscape.  
Nexstar Digital, the digital business of Nexstar Media Group, Inc., operates 125 websites and 239 mobile apps, delivering premium and trusted content from Nexstar Media Group Inc.'s portfolio of media assets, including 200 owned or partner local broadcast stations in 116 U.S. markets, NewsNationNow.com, TheHill.com, BestReviews.com, and the newly acquired The CW Network.  
Nexstar Digital is committed to delivering what matters most, including content, audiences, solutions, and – most importantly – results for its advertising clients.  
Nexstar Digital's growing portfolio of owned and operated brands in the News, Entertainment, Lifestyle and Commerce space sets them apart in the industry, and brings brand-safe, premium content to the evolving advertising landscape.  
Delivering Brand-Safe Premium Content  
 The Hill TV, the upcoming launch of the NewsNation OTT app, and Nexstar Media Group, Inc's recent acquisition of The CW perfectly complement Nexstar Digital's news, sports, weather, entertainment, lifestyle, e-commerce, and political content, offering advertisers both a breadth and depth of premium content with which to align.  
"With The Hill and NewsNation, we are seeing that there's a huge appetite for unbiased news and political content across all platforms," says Jeff Moriarty, Nexstar Digital's Chief Product Officer.  
The Hill TV rolled out as Nexstar Digital's first FAST channel in August via the Plex app. Just this month, The Hill TV expanded to The Roku Channel and Vizio. "The content The Hill creates is a down-the-middle political product, and cord-cutters and cord-nevers deserve access to that on their television screen," says Moriarty. 
"We have video content that works well in this format, and there's a clear path to getting these channels built," he says. "How the FAST channel market shakes out and continues to grow—there are just so many choices—and how to stand out in that environment is a big priority for us."   
The NewsNation OTT app, scheduled to launch in the coming months, will "bring a combination of news from NewsNation and some local content in a TV viewing environment," Moriarty says. "It's about reaching the cord-cutters and the cord-nevers out there and showing them the valuable content NewsNation has." The company will also continue to evolve The CW app to try to capture new audiences in an AVOD world. 
"The acquisition of The CW brings scripted video content which is new to us," Moriarty says.  "We are committed to continuing to build the CW digital business and help them continue to grow their audience." 
For marketers, OTT and other digital extensions are only as good as the mechanisms that enable seamless transactions under the hood.   
"Just as cool as launching new products for viewers to engage with our content across different screens is getting all the technical pipes in place to allow advertisers to reach audiences that matter most to their business," says Moriarty. "We're spending a lot of time on that, especially in video, and answering the question: How do we allow advertisers to run their OTT campaigns seamlessly across desktop, mobile, and connected TVs, easily with one buy?"  
Leveraging Audience Insights to Best Address a Shifting Advertising Marketplace   
Reaching 100 million highly engaged consumers in the U.S. across their owned and operated digital properties, Nexstar Digital provides advertisers expansive national scale with audiences in every local market. This strong reach not only connects brands to a large base of users but gets their advertising message in front of valuable customers with immense purchase power, spanning across every consumer category.  
"This is extremely beneficial for campaigns that target in-market shoppers and are centered around specific sales goals," says Tiffany Ihle, Nexstar Digital's VP of Consumer Insights. "Our audience is comprised of all generational segments with diverse shopping habits. Whether an advertiser is aiming to reach young adults planning a vacation or retirees enrolling in health insurance, we can deliver those audiences."  
Nexstar Digital goes beyond profiling their audience and has a dedicated Audience Insights team focused on leveraging data to inform all aspects of a media campaign from planning to targeting to optimizing. To help advertisers and agency partners make better-informed, effective decisions on their media investments, this year it launched a new Consumer Insights department offering immersive intel on consumer behaviors and media habits.  
"The media landscape is evolving, and every marketing campaign is unique. If our clients have a specific question, we're ready with answers supported by research," says Ihle. "Identifying target audiences, geographic opportunities, and media allocation are some of our specialties. We bring those actionable insights to light during the planning phase and work with our partners on a strategy that is designed to deliver results."  
Data-Driven Solutions That Deliver National Scale with Local Impact 
At the heart of Nexstar Digital's advertising business is Stellar, an outcome-driven solution powering effective advertising campaigns. Stellar optimizes spend for higher conversion rates and improved efficiencies, using machine learning and AI technologies. The Stellar platform is truly omni-channel and applies to all screens: mobile, display, social, linear, and OTT/CTV.   
 Stellar is a potent tool as agencies are swiftly converging their buying teams and elevating OTT inventory as a key element of campaign planning. And with the broad reach of Nexstar Digital's footprint, advertisers can benefit from national scale and local impact in the markets that matter most to their business.  
Two-thirds of linear TV and digital video buyers already have a single video planning team and 25 percent of them plan to have one team soon, according to the IAB's Video Ad Spend Report published in May 2022. According to a July 2022 Advertiser Perceptions report, 35 percent of buyers complement their primary linear TV buy with CTV, and 34 percent place equal importance on linear TV and CTV as supporting platforms to one another.  
"The solutions within our Stellar platform are where we're really optimizing for outcomes. We are looking at where and against what type of content certain types of advertisers perform best against and dynamically optimizing along the way," says Susan Parker, Nexstar Digital's Chief Data Officer.   
"That has really been our key focus for a number of years, partially in preparation for the reduction of cookies, but also because it works," she notes. "And the technology learns as it goes. We don't want to collect data just for the sake of collecting it. I think a lot of publishers have gone down the road where they're just collecting all the data they can, and they don't necessarily know how they're going to use it. We are more tactical than that."  
Looking ahead to 2023, Parker says the company will continue to remain flexible in its approach to data science as well as architecture. "If we see a major identity solution emerging, we will align," she says. "There's a lot going on in the space right now and I'm not convinced alternative identity solutions are going to solve all the needs of advertisers. The privacy issues that exist for anonymous cookies certainly exist for things like hashed email," a method of encrypting an email address by giving it a unique code.  
Delivering the Results That Matter Most  
These tactics have borne fruit for Nexstar Digital's advertising partners over the last year. For example, over a three-month period, a strategic, multi-screen campaign for a regional QSR brand leveraged Stellar and Nexstar Digital's diverse ad offerings. Using Nexstar Digital's Linear Extension solution, the brand maximized their total reach; the video-first campaign drove awareness to an additional 68% of all households with OTT and desktop/mobile web pre-roll ads – households who weren't exposed to the brand's linear TV ads.   
A recent campaign for the Convention and Visitors Bureau of Jefferson, Texas, a small but historically relevant town east of Dallas, delivered a multifaceted, locally targeted, cross-screen campaign across OTT, search, digital display and native ads on Nexstar Digital's owned and operated websites and apps. The results? Traffic to the advertiser's website soared by more than 80 percent YoY, and thanks to the Nexstar Digital campaign, its hotel occupancy tax revenue jumped 57 percent YoY.  
In the financial services industry, in early 2022 a tax prep software brand engaged Nexstar Digital to tell the story of its software products, with a campaign focusing on two related KPIs: driving efficient leads of both returning and new customers. Nexstar Digital was able to meet the brand's strict brand-safety guidelines and delivered national reach for the company to message customers via pre-roll video, high-impact takeovers, and display inventory across Nexstar Digital's websites and apps. From January to April 2022, the campaign drove highly efficient leads for both returning and new customers; cost per customer lead was 57 percent lower than benchmarks, and cost per new customer lead was 59 percent lower than benchmarks.  
2022 Momentum Carrying Into the New Year  
Throughout 2022, Nexstar Digital delivered on providing brand-safe premium content, highly engaged audiences with buying power, and data-driven solutions at scale in every DMA. With advancements in the OTT space, doubling down on a first-party data strategy, and focusing on driving results for its advertising partners, Nexstar Digital is primed for success as they round the corner into the new year.  
"We are very excited to continue our great momentum going into 2023 and deliver not only new content offerings for our users, but also custom advertising solutions for our advertising clients," said Lori Tavoularis, Chief Revenue Officer at Nexstar Digital. "Whether it's providing incremental reach to complement a broadcast TV buy, efficiently driving in-store foot traffic, or delivering qualified leads, Nexstar Digital is committed to delivering what matters most – results," she said.   
And by delivering the solutions advertisers are looking for, Nexstar Digital is perfectly positioned to turn current and evolving industry challenges into opportunities for growth.  
We'd love to tell you more and help accelerate your digital marketing