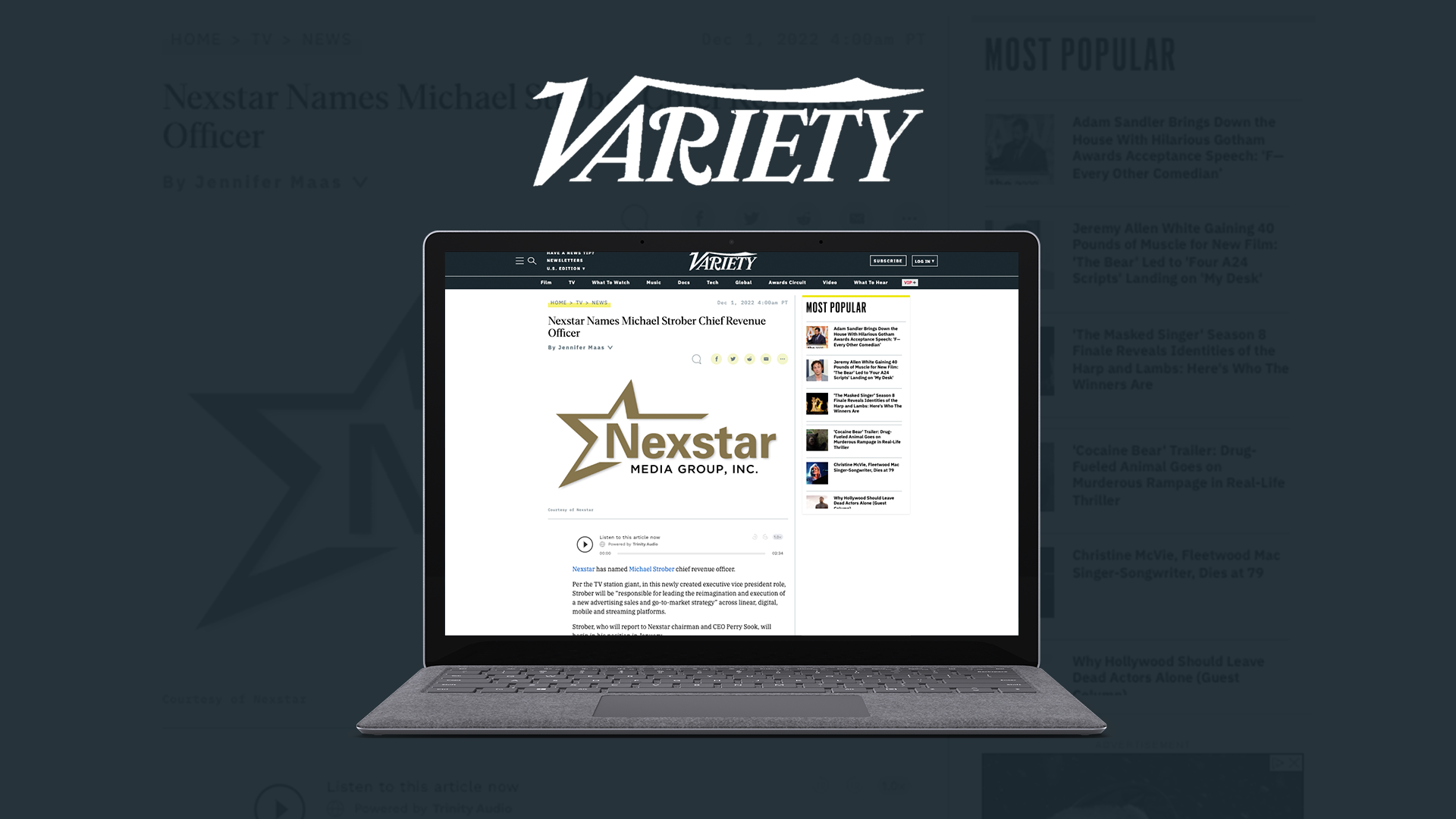 Variety covered Nexstar's naming of Michael Strober as Chief Revenue Officer.
Per Nexstar, in this newly created executive vice president role, Strober will be "responsible for leading the reimagination and execution of a new advertising sales and go-to-market strategy" across linear, digital, mobile and streaming platforms.
Strober, who will report to Nexstar chairman and CEO Perry Sook, will begin in his position in January.
We'd love to tell you more and help accelerate your digital marketing